Tiger Calendar
Creating the siberian tiger infographic poster
2010 was declared the year of the endangered siberian tiger. At the request of the WWF the infographic poster was created at Design Bureau.
The Tiger
The Tiger himself became the focal point of composition. The picture that seemed just right was fortunately sourced from free stock. After a short conversation with the Norwegian photographer Thor Malmstein, he granted his permission to use the picture.
Illustrator Tatyana Trikoz reworked the photo in a charming picture. It was pure magic: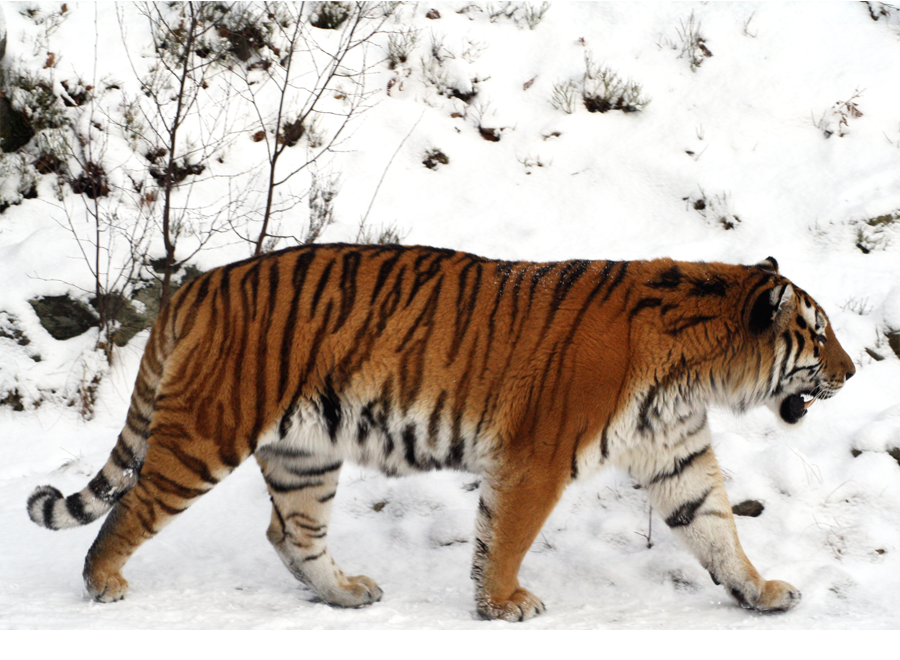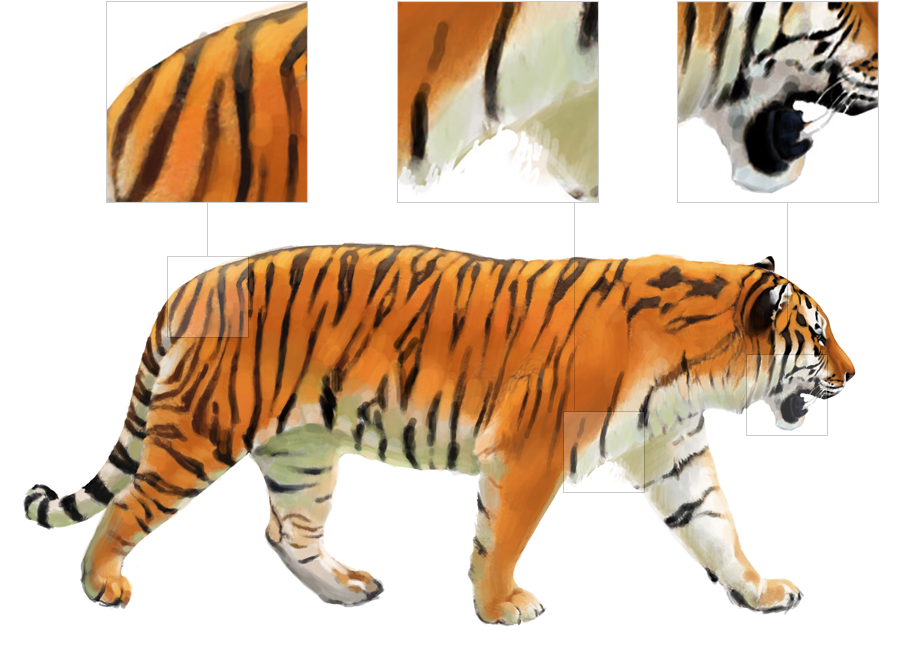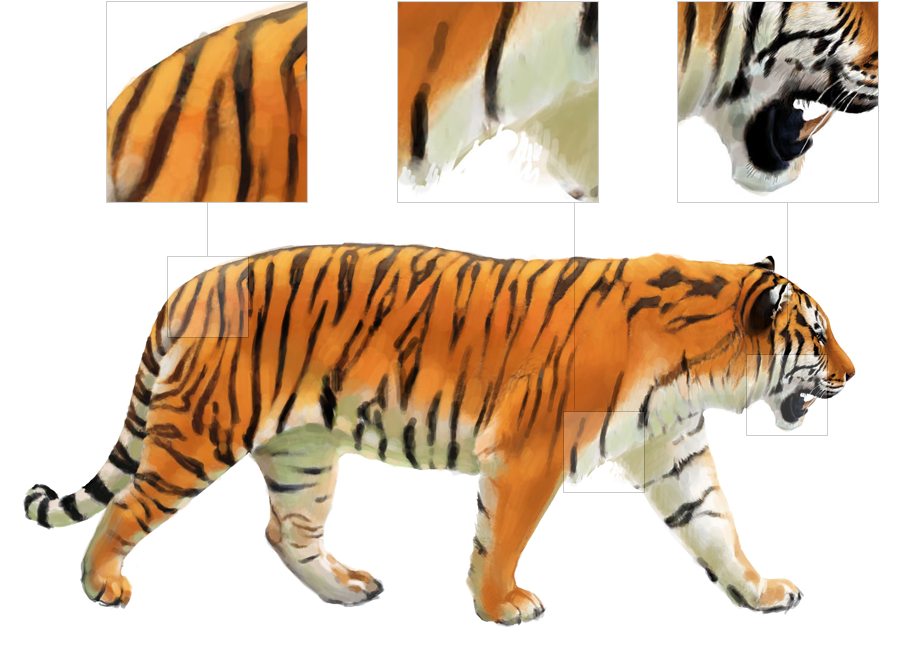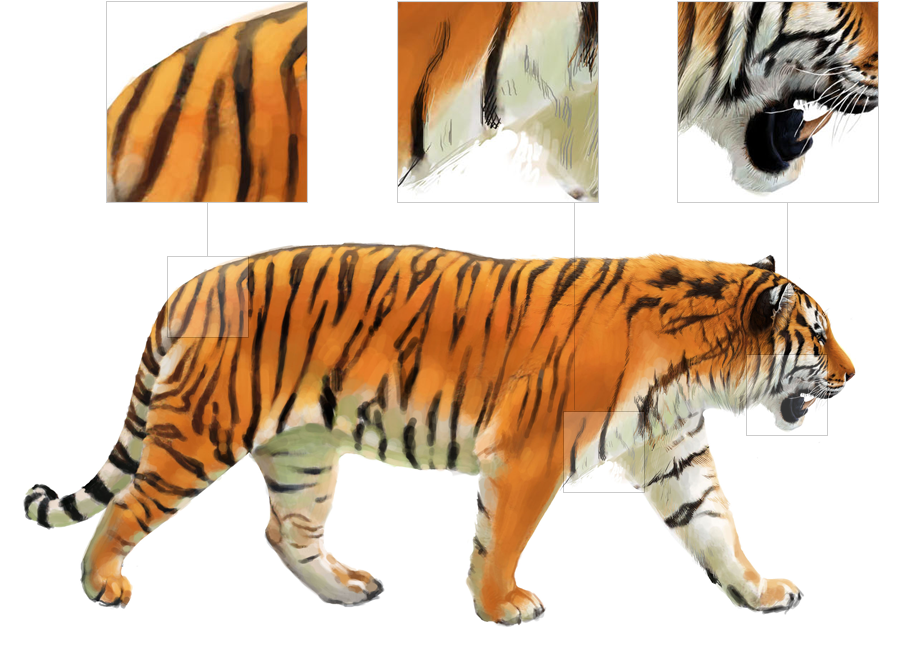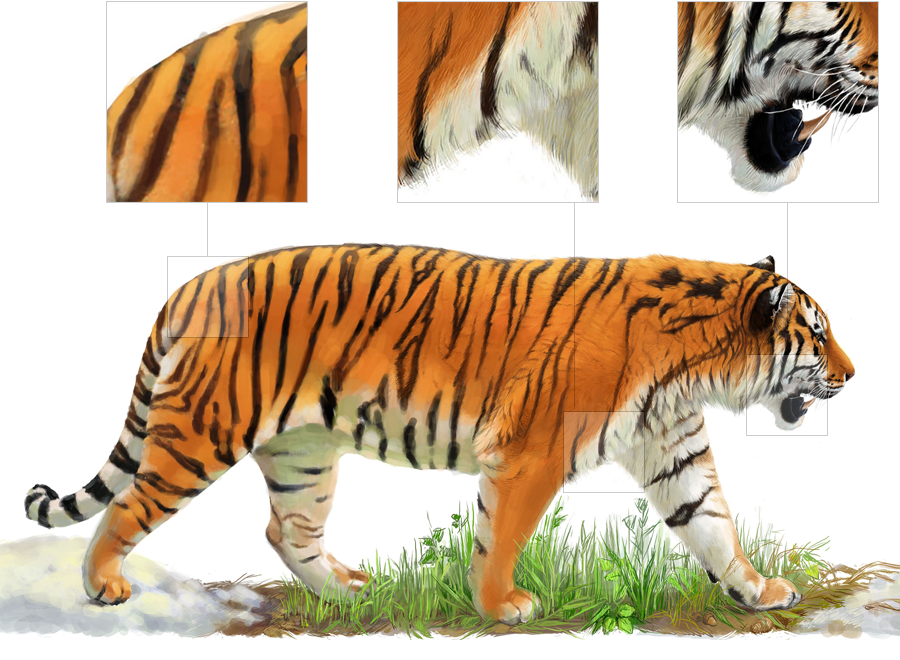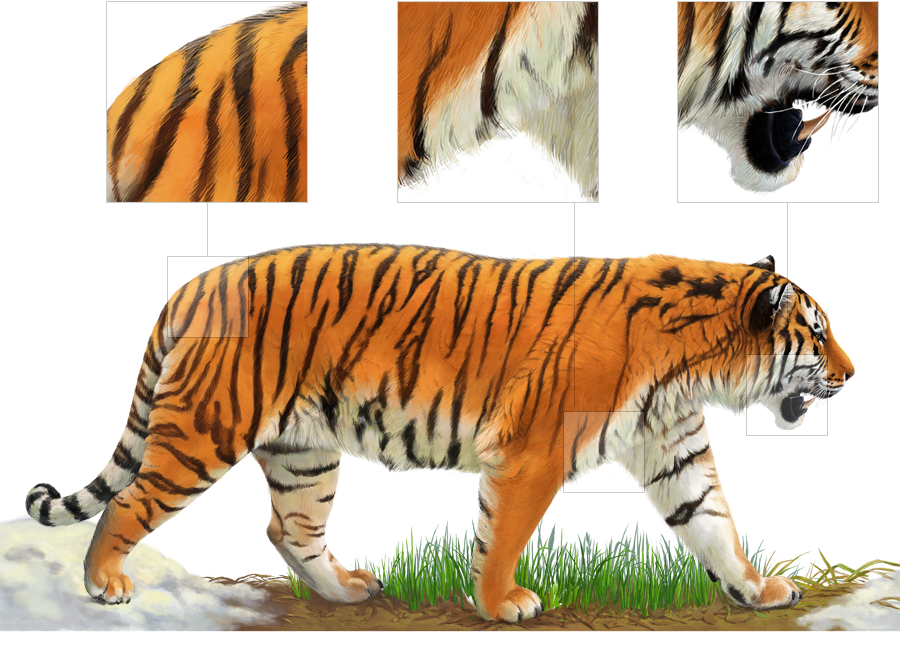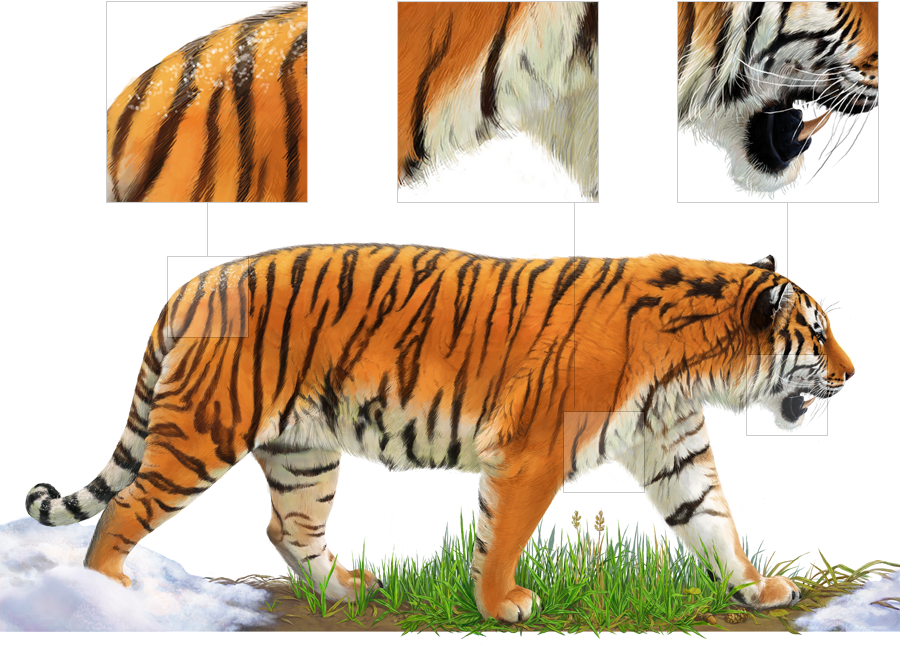 Even the author could hardly recognize his tiger on the ready-to-go calendar :-)
The year of tiger
The siberian tiger is the northernmost subspecies and the only one living in a snowy terrain. The seasonal fluctuations' effect on the tiger's life is depicted in a series of charts. This part of the calendar is the most informative.
Changing seasons can be spotted even in the illustration itself: snow banks do not melt until the middle of April, giving way to the lush summer vegetation and then back to snow in October. The actual snow depth had been thoroughly researched.
The fur chart shows the seasonal variations of the length, density and the color of the coat.